We Want to Hear From You
New England Music Award Nominated, North County Band is a 6-piece country band performing originals and covers throughout the Northeast US.  The band pays careful attention to the rhythms, instrumentation, harmonies, and storytelling that make country music great.  Members share a love of county music and live performance, as well as a friendship that comes across in their stage presence.  The band has played the Bijou Theatre, Daryl's House Club, Mohegan Sun casino, Georgetown Day, the Arts in the Park concert series in Monroe CT,  and dozens of private, public, and municipal events in ME, NY, MA, NJ,  and CT. Discounted rates are available to most non-profit organizations.  The band is available as a 6-piece or smaller unit to suit the occasion and budget.   Call or text (203) 803-8015 with questions or to book a date.  Email: booknorthcounty@gmail.com   Explore our Electronic Press Kit to learn more.  
Meet The Band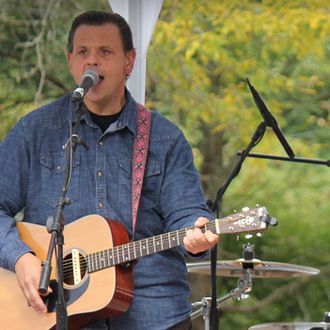 Scott Smith
Acoustic Guitar / Vocals
A native of the Midwest, Scott was raised on country music and Southern rock.  He learned to play guitar at the age of 12 and inherited his singing voice from his mother.  Scott came to CT in 2009 and has been a regular on the Fairfield County music scene. He is a former member of the rock band Vintage and has performed hundreds of shows as a solo artist and band member.  His songwriting has been featured at the Workshop Collective songwriters showcase. He formed the North County Band in 2020.